For Health Systems & Clinicians
You want long-term relationships with loyal patients and health consumers, but how do you break free from the churn of transactional care and share in the true value you enable.
Wildflower can help you drive continuous engagement through our clinically-validated and fully-integrated digital solutions. Our platform facilitates personalized, relevant and meaningful interactions with customized content, acuity based calls to action and resources. We can also make sure you're prepared for the intensifying shift to virtual and value-based care.
We help you build lasting, loyal relationships with entire families, support clinical best practices to improve quality and simplify your workflows so you can focus on your patients. With Wildflower, you can improve outcomes, reduce the cost of care and enhance both consumer and physician experiences while improving profitability.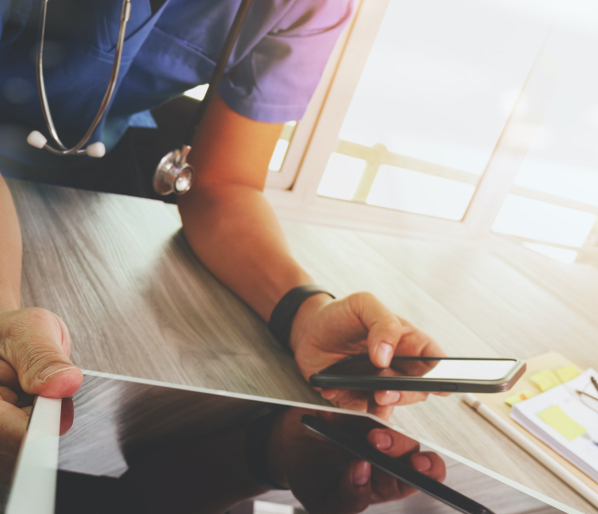 Our Approach
Wildflower has developed a high-performance hub for value-based OB care. We meet our clinician, hospital and health system partners where they are on their journey to virtual and value-based care and equip them to take the next step confidently. Our modular capabilities include:
Digital-Enabled Prevention & Monitoring
Proven software platform that supports pregnancy and parenting by using digital tools to engage families in self-care, continuously monitoring risk through remote devices and data, and making appropriate connections to care and social services. All integrated into provider workflows to improve care efficiency and delivery.
Patient Advocacy
Wildflower advocates support patients on platform, assisting with education, navigation and triage/escalation to proper resources and support. Serving as value-add service for patients and an extension and connector of provider and payer resources.
Data & Insights
Longitudinal, multi-source data provided to optimize interventions, inform benefit design and measure performance.
Value Alignment & Program Design
Helping payers and providers find alignment, whether operating in a fee-for-service environment or making the transition to value-based care models. We create networked experiences that help patients tap into provider and payer information in a single experience, and we offer the services and support necessary for our partners to develop sustainable value-based arrangements.
Health System & Practice Outcomes
3x
For one system, Wildflower increased family loyalty by as much as 34% across individual hospitals (measured by number of newborns retained in system-owned practices)
50%
Patients average between 45 and 90 minutes of meaningful digital engagement per month with 74% accessing client-specific content / resources
Peer
Peer-reviewed analysis showed Wildflower users had improved quality metrics and were more likely to engage in healthy lifestyle behaviors, including reduced odds of missed prenatal care appointments and greater odds of breastfeeding for more than 6 months