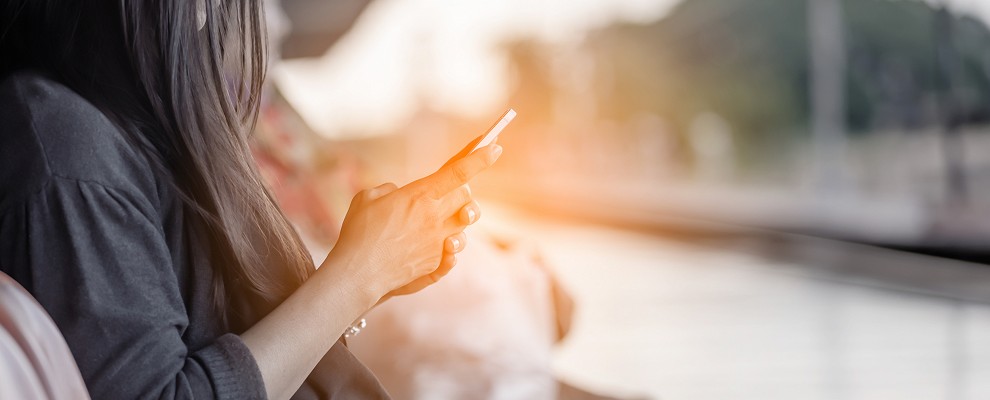 Missed Connections: Why Women's Health Apps Aren't Flying Off the App Store Shelves
The following viewpoint is being shared by Wildflower's resident growth and retention specialist, Jessica Szalay. She works with a wide range of hospitals, health systems, health plans and OBGYN practices to create meaningful digital connections with women in pursuit of healthier outcomes.

During the pandemic, many of our health interactions were replaced with virtual alternatives or self-care via our phones and tablets. This was true for trips to the gym, therapy sessions and doctor visits. As a result, COVID-19 opened doors to unprecedented growth in the adoption of health and fitness apps. A recent report showed that during 2020, downloads in this category outpaced 2019 totals by almost 50 percent. Overall, app installs surpassed 400 million last year, including a record high of 120 million downloads in the second quarter.
Looking at the top 100 health & fitness apps from last year, the vast majority represented wellness-minded categories such as working out, nutrition, sleep and meditation. Medical-focused apps only represented 4 percent, while apps focused on women's health added another 6 percent, a slight decline from 2019.
These stats signal both an issue and an opportunity. Obviously, digital health is taking on an increasingly significant role in the lives of Americans. That's good news. But in addition to apps that count calories, track steps and develop mindfulness (all important behaviors), we need to see more consumers digitally connecting to their care teams and engaging more successfully with the healthcare system.
There is a clear appetite for apps that facilitate these types of interactions. If you've spent any time with Wildflower, you know that we are committed to empowering the Chief Health Officer of the Home, aka Mom, in her pursuit to manage her health and the health of her family. Women make the majority of healthcare decisions in the U.S. and are currently struggling to keep up with the demands of the job. They need more support.
The fact that so little of the recent growth in health and fitness apps involves technology focused on women's health is telling. It's not from lack of options. There are buckets of funds being directed toward women's health in the digital space. So why aren't we seeing women's health apps gaining more ground in app industry studies like the one referenced above? Too often, we haven't given women what they actually want, and what they actually need. So, what do women want when it comes to digital health?

Connected and Comprehensive
If you search for women's health apps in the app stores, you'll see a wide variety of options ranging from period tracking to fitness plans. But how many apps are geared toward supporting a woman more holistically in her health journey? Healthcare is already a fractured experience. Women are less inclined to further complicate the journey by compartmentalizing their needs into 30 different applications on their phones. For most apps, this means you either have to be a convener of many resources, or you have to seamlessly coordinate with a digital front door.
Designed to Save Time
Moms want healthcare to be easier and more convenient. If you can save time, you solve the engagement challenge. Apps that integrate, and create easy access to, resources from a woman's OBGYN, hospital, health plan and local community are very compelling. Helping patients navigate the system by presenting timely connections to all the various resources available to them will save valuable time while also improving the patient's overall experience. Apps that are easy to use and that truly simplify healthcare will always be winners with women.

Built on Trust
Women trust their physicians. Further adoption of digital tools requires provider buy in. Apps should be a part of everyday practice workflows and create deeper bonds with patients. Doctors, clinical teams and office staff must embrace, promote and prescribe approved apps to make sure patients understand that downloading and using an app is an important way for their doctor to deliver the highest quality care.
As an added benefit, when patients engage in digital, providers can produce even more trust in their care process by more effectively supporting patients between visits. In a recent study, 75 percent of patients believed that the better their healthcare providers were at staying in touch with them between visits, the more they trusted their doctors to effectively manage their health.
Personalized Engagement
A woman's entry point to an app experience might start with just one specific functionality or piece of content. The key is to connect mom to a relevant tool, tracker, article, based on where she is at the moment and deepen the relationship with her from there. This requires timely connections that are relevant and personalized, such as presenting gestational diabetes articles following a diagnosis or offering a black mother specific content and culturally relevant resources to close gaps in health equity. From that point of initial engagement, the app must offer a personalized experience every step of the way.
In Summary
Women want digital apps that offer holistic and personalized support. They want to use technology that simplifies healthcare by reducing both time and uncertainty. They want easy access to resources from their OBGYN, hospital, health plan and local community, all in one place. They want to be empowered and engaged through well-designed tools and meaningful content. Most importantly, they want to be confident that the technology they use will result in a more intimate connection with their provider, leading to healthier outcomes for themselves and their family.
At Wildflower, we believe that if we truly give women what they want, we will see an avalanche of adoption and engagement with digital health tools. We believe the same growth that wellness-minded apps have achieved in recent years is the potential ahead for women's health focused pursuits. In fact, our data shows that when you successfully respond to moms via technology, and give them a digital home for their family's health, they will keep coming back for more. When promoted properly and delivered collaboratively, our payer and provider partners are seeing positive, encouraging results. On average, women are engaging with their digital tools eight or more times per month, with the average session lasting approximlately ten minutes. That is consistent, meaningful connection with women. It is also just the beginning of what's possible.