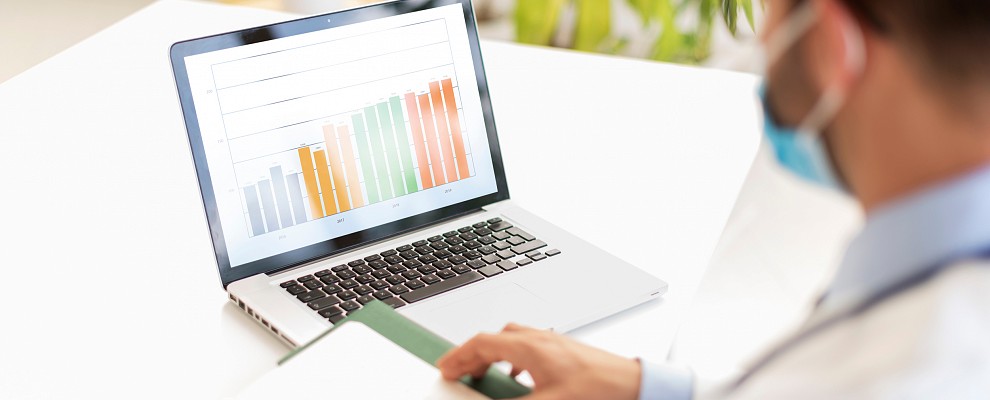 Value-Based Care in Maternity Is Not an All or Nothing Proposition – Here Are Four Tips for Increasing Provider Participation Across Your Health Plan's Network
As a health plan, your value-based care strategy for the maternity episode is simple. You want to properly align payments and incentives for as many of your providers as possible to ensure members receive the highest quality care and optimal outcomes. The problem is that not all of doctors and practices are ready for a full transition to value-based care, and many of those who are interested aren't fully equipped to be successful. Your challenge is to bridge the gaps and help them make the shift. by providing a clear path to success, as well as the tools needed to make it work.
Let's not think of value-based care as an all or nothing proposition. There are effective ways for your plan to work with providers at their own pace and move deeper into value-based design over time. By exploring and addressing the four areas below, your health plan can increase adoption in value-based care today while creating a strategic path for growth tomorrow.
Designing with Providers in Mind
Payers across the country are realizing they can't just push a value-based care agenda on providers. This has to be a partnership. The conversations need to be collaborative from the beginning. Health plans that don't effectively collaborate with their networks will not see adequate participation in value-based initiatives.
Additionally, anything you design has to be easy to administer. You can't make providers overhaul their practice management system or disrupt their workflows. Each payer has a different program with unique rewards. If you don't design a model where there is minimal impact on the practice, many providers will not be able, or willing, to participate.
Laying the Groundwork
To fully execute in a value-based care environment, providers need real-time data. They need better tools for assessing and monitoring risk and escalating at-risk patients to the right resources. They need ways to better engage patients between visits. They need help closing access and education gaps with patients. They need support in addressing health equity, social determinants of health and other key factors that significantly impact clinical outcomes. And as we mentioned earlier, they need all of this to fit within their practice and workflows.
Offering digital tools that improve and extend patient engagement, as well as care delivery, is important groundwork for your plan to lay when it comes to value-based care. Properly equipping patients and providers with effective digital tools has already shown to move the needle on outcomes, even without value-based design. When you pair effective technology with a well-designed value-based care model, the real magic happens.
The key takeaway is that having individual, personalized digital connections with each member is extremely valuable, and providers need this digital infrastructure to succeed, whether participating in value-based care or not. Once patients are digitally engaged and providers are leveraging these tools to improve patient care, you will create a more natural on ramp into value-based care arrangements.
Creating Opportunities to Aggregate Risk
When trying to recruit more OB practices to participate, you have to scale the risk. Some groups will have a high enough percentage of your births to feel comfortable in a value-based arrangement. For smaller groups, it won't be financially feasible for them to participate. One bad outcome could sink them. Many small and mid-sized practices are interested in value-based payment models and are likely already in a good position to deliver on quality, but they are reluctant based on the risk required. Many are likely to determine that they are better off staying with a fee-for-service model as a result.
In response to this reality, you have to offer a way to aggregate risk among these practices so that risk can be shared across a larger pool. Aggregating smaller practices under a value-based contract can be an effective way for practices of all sizes to participate without significant financial risk, which is ultimately better for the plan, providers and, most importantly, the patient.
Building Flexibility into Your Model
Each practice in your network is unique, and it is important to treat them as such. One size will not fit all. You need different options that can work across your network so that you can meet providers where they are in the process. Some practices might want to participate in an upside only arrangement, while others may be ready for downside risk as well. You don't want to find yourself in a scenario where you have 100 different program designs, but if you start with a solid core and then build flexibility into the model so that you can accommodate some of the most likely practice scenarios, you can have broader impact and greater participation.
It's likely your plan will need a partner to help you fully transition OB providers across your network from fee-for-service to value-based care. In the selection process, make sure you align with a partner who is flexible enough to accommodate various program designs across your network. The right partner should also be able to account for the specific needs of your plan and your member population. Any third-party solution must possess the right mix of capabilities and be able to help you equip providers with digital tools, aggregate risk and effectively administer a value-based care model. The ultimate test of whether your chosen partner can truly support your goals in value-based care is when they are willing to go at-risk themselves.
Want more insights on value-based care with the OB setting? Visit valuebasedobcare.com and hear what some of the industry's leading experts are saying about the path forward.