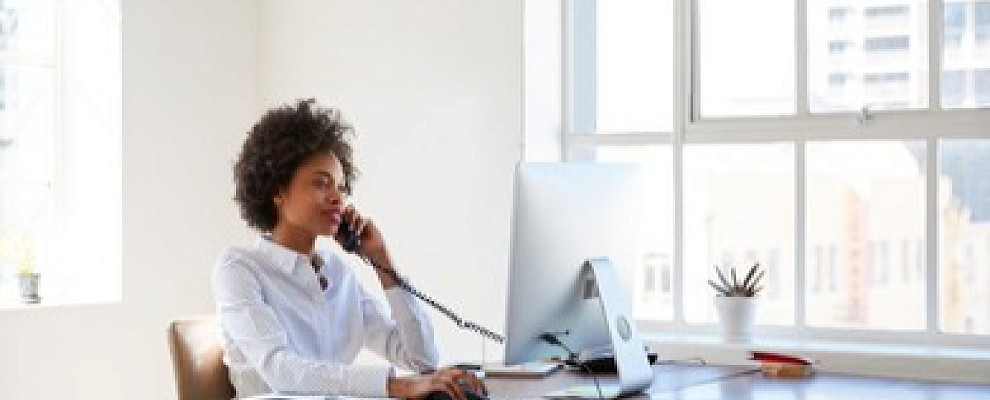 Breaking Down the Consolidated Appropriations Act (CAA) for Employers and Why Maternity Is a Priority Area to Address
The passage and implementation of the Consolidated Appropriations Act (CAA) of 2021 significantly raised the stakes for employers who self-insure their health benefit plans under the Employee Retirement Income Security Act (ERISA). The law requires employers to demonstrate that the health care services they buy for their employees are "cost-effective, high-quality and meet mental health parity and pharmacy benefit requirements."
If you want to dive deep into the specifics of the CAA, here is a great primer authored by the Purchaser Business Group on Health. In this blog, we are addressing some of the most critical aspects of this law, and where employers go from here. We recently interviewed Jeff Hogan, president of Upside Health Advisors and a nationally-recognized expert on the shifting landscape of healthcare, particularly the move to value-based care models. Below are highlighted questions and answers from our conversation with Jeff, specific to navigating and responding to the CAA.
Put simply, what does the CAA actually require employers to do?
The CAA mandates that employers act solely and exclusively in the best interest of benefit plan participants, including only paying reasonable plan expenses. This means employers have to fully understand the new regulations, minimize their organization's liability and improve the overall plan for their employees.
Why was the CAA created in the first place?
This legislation was necessary for several reasons, including a lack of clarity in the fiduciary responsibilities of the plan sponsor, existing contracts that limit employers from fully accessing their data, and a severe lack of transparency in pricing and benefit plan administration.
Why is the CAA such a significant change?
The CAA requires employers to adopt a much different fiduciary standard than they've been held to in the past. This new standard requires them to contract for health services in an efficient and prudent way. It creates a level of accountability that is very similar to the expectations placed on them with regard to 401(k) plans. One example of this is understanding how brokers are compensated and what commissions they are receiving from health plans, stop loss, pharmacy benefit management or other point solutions. Various governmental agencies are involved in the enforcement of the CAA, making this a critical issue for employers to respond to effectively.
Is access to data a basic stumbling block for most employers as they attempt to comply with the CAA?
In the current environment, it's really hard for employers to know what anything costs. Employers are largely dependent on their health plan for data and reporting. Most of the data needed to navigate this new reality, such as utilization data, high-cost clams, etc. are not conveniently available. At the end of the day, they don't own their own data. As a result, they don't typically know what their data is trying to tell them. And consequently, they don't effectively act on their own data. Their closest source of truth is their broker or consultant, who typically is heavily conflicted because of how they are compensated. As a result, procurement of services for employers is fundamentally flawed and illegitimate.
How are employers responding to CAA?
This is a paradigm shift, and things won't change overnight. We are asking employers to do something they are ill equipped to do. They typically don't have access to their own data and have relied on an external source to interpret it for them. Many brokers and consultants are not prepared for this shift and don't have a clear strategy. Some innovative firms are embracing this as an opportunity. But too many look like they were hit by a bus when this topic is raised.
Some employers are looking for an alternative source of truth to help guide them. This commonly involves a fractional chief health officer that can objectively look at the data and identify opportunities. These individuals are typically physicians who have expertise in healthcare analytics and financing.
What's the right first step for employers?
A good first step for an employer looking to comply with this new standard would be to contract with an advanced primary care organization who will go at-risk for their population. These organizations will manage total cost of care for each employee. They will have the capability of seeing patients virtually. They will then be able to coordinate effectively with specialists and also steer employees to solutions that effectively address high-volume, high-cost episodes.
So, employers should be prioritizing high-volume, high-cost services in this process?
Yes, they should be looking at high-volume and high-cost services as a first order of business. The problem is that many employers don't have a grasp on what their highest-volume services really are. Once an employer conducts an independent analysis, it can gain a clear picture of its biggest challenges. Typically, this list includes cancer, musculoskeletal issues and specialty drugs. One of the most frequent and high-volume services for an employer is maternity, which typically presents quality and cost improvement opportunities. As an example, in New Jersey, employers found that the average cost of a vaginal delivery of a baby in their region was significantly higher than the national average. With this information in hand, employers can proactively address variations in cost and quality to create more acceptable and sustainable approaches for their populations.
What does the CAA mean for value-based care?
This is really good for value-based care. These models assume we are giving people access to personalized, holistic care that is focused on improving individual patient outcomes. Value-based models, by design, create predictable and accountable outcomes that drive improved quality at a lower cost, which complies nicely with the CAA.
You believe the CAA contributes to the current evolution taking place, where healthcare acts more like a marketplace. Is that right?
Healthcare is really complicated, and what we are finally seeing is that the industry is being forced to operate more like a marketplace. We've never had that before. In this new environment, employers should feel empowered to start shopping for their repetitive, high-cost episodes to find the most effective and efficient solution available to them. Healthcare can work better and cost less. Demystifying healthcare is the wave of the future. Employers can no longer afford what they are paying for healthcare. Employers who are able to shop better for healthcare will have a competitive advantage in recruiting and retaining employees.
You see site of care changes as another big opportunity here. Can you elaborate on why you feel that way?
If we look at overall healthcare spend, more than half is inpatient or outpatient hospital expenses. Whether it's free-standing infusion sites for chemo, in home visits by mobile healthcare services or virtual visits in favor of in-person appointments, there are huge opportunities to make care more convenient for individuals while reducing the cost of care.

Have more questions about the CAA and the best path forward for your population? Want to better understand how to effectively address high-volume services like maternity to ensure compliance with the new law? We'd love to connect.