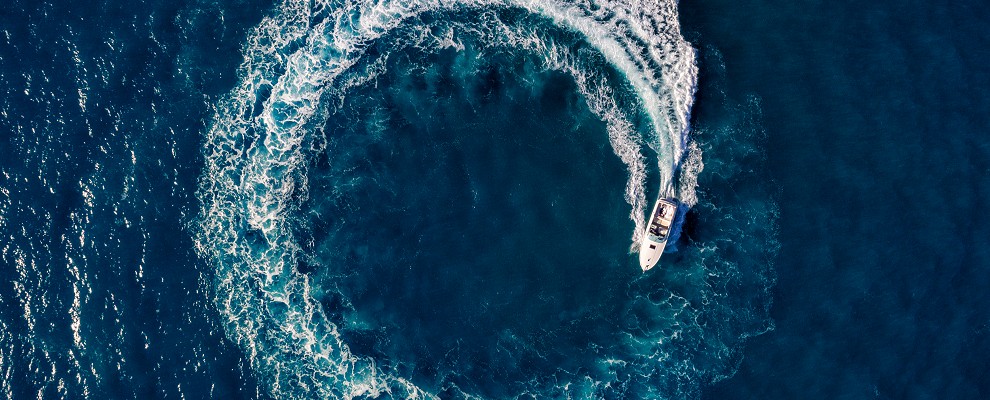 Closing the Loop: Accountability + Predictability Are the Two Most Important Words in Value-Based Care, Says Industry Expert Jeffrey Hogan
Jeffrey Hogan is the Northeast Regional Manager for Rogers Benefit Group, a national benefits marketing and consulting firm. He also serves as president of Upside Health Advisors. Hogan is focused on healthcare payment reform, care coordination and precision medicine. He has served on several boards and panels designed to bring value-based insurance design (VBID) to plan sponsors. He recently spoke with Wildflower about the future of value-based care.
You've been engaging with value-based care for quite a while. How did you first get involved?
I first became interested in value-based care because of the feedback we were receiving from employers about the increasing costs and pressure on their bottom lines because of bad quality in healthcare. We all know that healthcare costs are outpacing the growth of the economy and that poor health is sapping productivity. Things are not getting better.
In Connecticut, you have been involved with some very meaningful work related to value-based care. What approach is being taken in your region?
Within a month of Covid hitting, most providers were forced to temporarily close up shop. A lack of technology hindered their ability to connect with patients and work virtually. Meanwhile, the fee-for-service environment left them without a payment structure that could sustain them. Many ended up in financial ruin as a result.
Working with a broad coalition of stakeholders in our region, we have advocated using attributed, at-risk, advanced primary care to steer agnostically to episodes of care for the most significant programmatic costs, such as musculoskeletal and maternity. The goal is to get away from volume-based fee-for-service reimbursement that does nothing to coordinate care. We need to create a closed loop system of accountability and predictability. These are the two most important words in value-based care.

Which stakeholder group is in the best position to propel us forward in terms of value-based care adoption?
We are seeing a huge acceleration to value-based care and a huge infusion in digital health investments to meet the needs of employers and employees. Employers have fewer discretionary dollars, and some patients are still hiding at home. All of this has exposed the fact that our current fragmented system isn't suitable. Purchasers are in a position to demand the shift to value. It's become even more of a priority during the pandemic because they can't afford to pay for uncoordinated care any longer.
There has been a huge realization that our public and private healthcare system failed us because of how they operate and their infrastructure. This has accelerated the interest from employers to do things differently. Value-based care is an existential threat to uncoordinated fee-for-service, as it should be.

What long-term impact will the pandemic have on virtual and value-based care?
Covid has created new expectations. Prior to the pandemic, people would tolerate sitting in a waiting room for an hour to see a doctor. They no longer tolerate that. They want to be seen at home virtually. They want more information. Moving forward, we are going to do things we haven't done before because these expectations aren't being met. Here is an example. Why would a patient choose to go sit at an urgent care facility and be treated poorly when there are services that now will send a healthcare worker to their home within the hour for half the cost? The answer is they shouldn't, and they won't. So the system around them needs to respond.

Specifically, there are opportunities to leverage technology and new payment models to advance women's health. Do you agree?
Yes, I do. We need to empower health literacy on women's health issues. We need to use technology as an extension of the OB practice. Patients need real-time support, and they need 24/7 access and coordination. Women need high-quality providers and digital tools to help them navigate issues and to make them informed healthcare consumers. Women often use their OB as their primary care physician. As a result, there is a real opportunity to help OBs enable true consumerism, while not only strengthening the value they offer during pregnancy but also more broadly.

Are payers and providers "all in" on value-based care at this point?
There's a continuum for both groups. Some carriers are pretending it isn't happening, some are just adopting aspects of value-based care to say they do it, and then there are plans who are all in and trying to build a closed, accountable system. The same is true for providers. Some have invested while others haven't yet engaged in practice transformation or payment reform. Organizations who aren't taking meaningful steps forward are putting themselves at risk.

What advice do you have for providers who are shifting toward value-based contracts?
As a provider organization, you can't just opt in to value-based care without changing your culture. A critical factor for success is creating a new culture. Changing hearts and minds is something you should do first. Then, you move to risk-based contracting. Culture has to be the priority.
Also, we haven't had an engaged patient before in healthcare but now we do. Providers aren't used to that. How do we get providers to act on certain things that are actually coming from the patient?