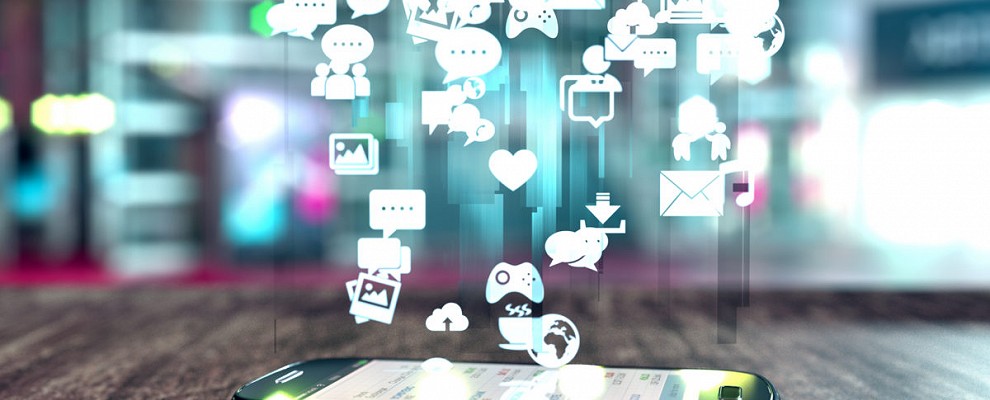 Collecting Digital Dust – Why Most Mobile Apps Fail and What You Can Do About It
Digital Health, Health Navigation
Whether you are an Apple or Android user, there are approximately 2 million apps available for you to download. Based on industry statistics, if you decide to add new apps to your collection, you aren't likely at all to stick with any of them. The brutal truth is that most mobile apps aren't actually used. They take up space on smart phones, collecting digital dust. In fact, 21 percent of users will abandon an app after just one use, while only 38 percent will stick with an app, as measured by launching it 11 or more times.
For many people, it's a challenge to convince them to try a new app in the first place. A recent study reported that the majority of users (51%) don't download new apps in any given month. All this doom and gloom isn't intended to suggest that mobile apps can't be used as a powerful solution, specifically in healthcare. We believe quite the opposite – that mobile and digital solutions will be the way healthcare reconnects with consumers. But these truths do paint a clear picture. It is hard to convince consumers to try a new mobile application, and even harder to keep them engaged.
At Wildflower, we have spent most of the last decade combining the best thinking in engagement with best practices in user interface (UI) design. Through market research, user feedback and client interviews, our team has a strong pulse on what's needed for increasing and sustaining participation as well as driving health outcomes using mobile and digital technologies within the healthcare setting. Below are three difference makers for delivering a digital experience that connects with users.
Simplify the Experience
There are certain table stakes in mobile design – for example an app must be modern, accessible, readable, learnable and meaningful. But often, app developers overlook another necessity: it must be easy to use. This has been a challenge for us, but one that we have met head on. Our solutions have many layers – including a variety of focused health topics and the capability to set up multiple family members within one seamless digital experience. With the amount and variety of content, tools, trackers and other functionality available in our solution, we have to remain diligent and committed to placing navigation at the top of the priority list. Far too often, we see mobile and digital solutions that aren't elegantly designed for ease of use. Finding your way through the healthcare system is incredibly challenging. Any mobile app or digital health offering MUST make it easier to navigate the system, not harder.
Give Them What They Want
Every time a user launches the app, you must deliver on a meaningful promise. The challenge is, you first have to understand what that meaningful promise is. This is another example of where many mobile apps, especially those geared toward health, get off track. It is an easy temptation to design for what you think the healthcare system needs, instead of building from a user-centric point of view to understand what consumers actually want and what problems they expect your app will help them solve. Based on our research experience, these are the main value propositions for the average mobile healthcare user:
Consumers want easier connections to care, in a hyper-personalized way.
They need help effectively engaging with healthcare in the moments that matter for their families, such as pregnancy, a sick child or an aging parent
They desire one trusted source for health information, customized to their family
They demand reduced silos – across geographies, across payers / providers, between family. Members and clinicians
By offering specific solutions to these problems, we make truly meaningful promises to our users.
Win Early
A recent analysis of apps in the Google Play store showed that the average app loses almost 80 percent of its users within the first three days. Within a month, 90 percent of users have abandoned the app. Within 90 days, basically everyone has said goodbye. Early wins are important. Users have to immediately feel good about what they can accomplish with the app and quickly see how it can play a meaningful role in their lives. In the user experience, an app must design for these early wins and ensure that the first impression is a powerful one.
A Checklist for You
We see clearly that consumers want help and will use mobile solutions that meet their needs. To that end, if you are evaluating a potential digital health solution for your population, use the following checklist to determine whether it measures up to the demands of the modern healthcare consumer, or if it's more likely to collect digital dust.
Dynamic Personalization to Make it a Unique Journey
Reliable and Secure – It Works and It's Safe
Simple Navigation to Save Time and Effort
Deep Integration with the Healthcare System
Value at Every Turn – Delivering on Meaningful Promises
Interested in learning more?
Drop us a line here to request a technology demo or a connect with a digital health specialist to discuss how your enterprise can effectively connect with consumers.