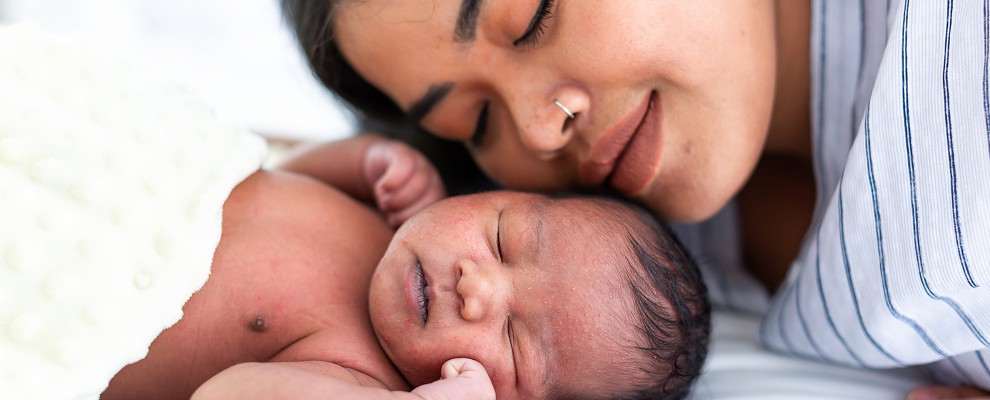 Common Bonds: Many Obstacles and Opportunities for Improving Maternity Care Are Global in Nature
By Leah Sparks
Founder & CEO
I was recently reading a thoughtful article published in The Guardian, which offered advice for improving maternal health in countries where conflict and extreme poverty are rampant. As various experts offered their insights, it struck me how much of what they said directly applied to the United States as well.
The needs of developing countries are much more stark and severe and quite different from what we experience in America. On that level, there is no comparison to make here. But the work that lies ahead for all of us in creating a safer future for women and babies is a shared challenge. And while the specific support needed, and resources available, vary widely based on a country's economic standing, there are many shared priorities as well. Some of the obstacles and opportunities to improve maternal health outcomes, as it turns out, are global in nature. At the core, there are basic improvements that must be made to better serve moms, regardless of their environment.
Here are a few of the common bonds that stood out to me.
Make responses context-specific
In underserved communities, experts in the Guardian article called for tailoring services to the specific requirements of each area to ensure support is flexible and responsive to the local environment. For the U.S., the equivalent is highly personalized care that is customized at the individual level, with full recognition that healthcare is local.
The pandemic has helped us challenge the status quo in many ways. One such example is the widespread adoption of telehealth, specifically in maternity care. This opened up discussions about whether some prenatal appointments could be prioritized as virtual visits moving forward. Clinical appropriateness is a critical factor but so is a patient's specific and unique situation and preferences. New guidelines stemming from a collaboration between ACOG and the University of Michigan call for individualized care, further incorporation of telemedicine and consideration of how both medical conditions and social determinants impact maternity care outcomes.
In short, we should embrace a dynamic patient journey that is responsive to individual health risk, versus applying a templated care approach that is rigid in nature and often driven by a fee for service system rather than value based care.
Focus on the most marginalized
The Guardian article called for robust review and monitoring mechanisms for women in extreme poverty to ensure better support for marginalized populations. In the U.S. we have a lot of work ahead to address health inequities based on sociodemographic variables.
One notable example of movement in this area is the recently introduced Black Maternal Health Momnibus Act of 2021 which aims to address social determinants of maternal health such as housing, transportation, and nutrition. These factors are known to have a direct impact on the health and well-being of mothers and infants.
At Wildflower, we have worked in underserved populations since the Company's founding, and continue to help clients close gaps in health equity, including updates to our platform to facilitate engagement that is culturally sensitive. Our technology helps providers by continually assessing risk and delivering interventions based on sociodemographic and clinical factors, improving access by supporting social service connections, offering virtual services to fill gaps in care and addressing racism and implicit bias through education and clinical decision support.
Go mobile
Developing countries are increasingly deploying technology, including examples such as the use of mobile tablets to collect data in rural facilities and portable ultrasounds that can be accessed from a smart phone to facilitate better pregnancy care as well as other preventive treatments.
In the U.S., technology may be more abundant than in developing countries, but we still have work to do to fully harness technology for clinical advancements at the point of care. The opportunities include daily engagement and at home device/health monitoring with a feedback loop back to the treating providers, more seamless use of virtual care, referrals and escalations to specific resources based on emerging risks, and reduced gaps in access by offering telehealth specialists for key issues.
Empower women
Within insecure environments, there is often a massive need to educate women about their fundamental rights and the best ways to access maternal health support. For many women in the U.S., navigating pregnancy can be overwhelming even for more advanced healthcare consumers, and the last place any provider or payer wants mom going is Dr Google.
In the U.S., there is growing awareness that we must empower women as the chief health officer of the home, by educating and activating them to effectively manage her health and the health of their family with trusted, clinically vetted health information. Too often, the onus is put on women to manage care while navigating a very complicated system. This can be overwhelming and time consuming. Whether the need is improved health literacy or connecting to available resources in a timely manner, women should empowered to have a voice in their journey.

A unified response
It's a pivotal time for women's health, both because the need is so great, and because we are seeing more focus and support from all sides. Whether it's breaking the mold of one-size-fits-all care models, getting to the roots of health inequities or ushering in a much-needed technology overhaul for care delivery, there is more innovation, more legislation, and more momentum than ever for making the world safer for mothers and babies.
At a time in our society when agreement and consensus on key issues is hard to come by, there seems to be a united front forming in our quest to improve maternal health outcomes. Whether we are fueling much-needed improvements domestically or fighting to meet basic healthcare needs for underserved nations, the work ahead shares many common threads. Let's go make progress, together.