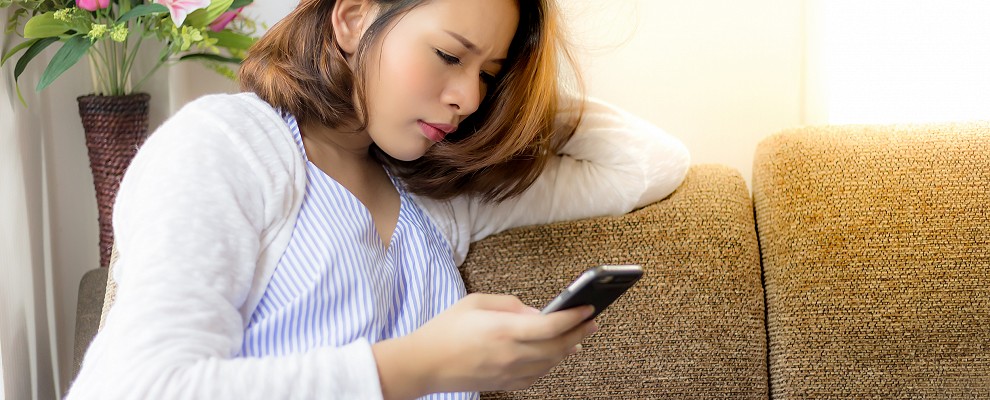 Depression During Pregnancy: How Lifeline Medical Associates Is Reducing Stigma and Increasing Access to Maternal Mental Health Support for Expectant Moms
For many women, the pregnancy journey, and ultimately the transition to motherhood, is not an easy path. It can be filled with uncertainty, fear, anxiety and often, depression. In fact, depression is one of the most common medical complications during pregnancy and the postpartum period. And that was true before the COVID-19 pandemic amplified the issue.
Rates of postpartum depression among American mothers rose nearly three-fold during the pandemic, along with large increases in major depression and thoughts of self-harm, according to a new study by the CDC.
But postpartum depression is only part of the story. Antepartum depression is also a common issue for women. Pregnancy can commonly trigger issues with mood disorders, particularly if an expectant mother has a previous history of mental health concerns.
Yet, while requirements for postpartum screening have been a focus in recent years, there has not been the same prioritization for antepartum depression.
"Mental health has been a major issue for women's health, long before the pandemic, but the pandemic dramatically increased this issue for women during and after pregnancy," said Dr. Rhona Magaril, Chief Medical Officer for Lifeline Medical Associates, a trusted partnership of over 170 providers and 45 care centers across New Jersey and Delaware. "When we looked at what was happening across our patient population, it was clear that the statistics are accurate. Mental health is a really big issue, a surprisingly big issue."
As part of its efforts to provide high quality, innovative prenatal care, Lifeline has partnered with Wildflower to support patients virtually between office visits. Wildflower enables patients to see their provider virtually for select prenatal care appointments. Patients also receive access to digital content and tools via a Wildflower-powered mobile app called My Baby's Lifeline, and they are connected with care coordinators, who are on standby for patient communication while proactively engaging patients with urgent needs. This combination of digital tools and care coordination creates ongoing prenatal education, support, and remote monitoring for specific health indicators, including blood pressure and maternal mental health.
The partnership with Wildflower has proven to be effective for improving patient engagement and the overall care experience. Specifically, it has greatly enhanced Lifeline's ability to address maternal mental health needs during pregnancy.
As a featured component of the digital tools available to patients, the Edinburgh Postnatal Depression Scale (EPDS) is conveniently accessible for women to complete in the My Baby's Lifeline app at any time during pregnancy. Expectant moms are encouraged to take this survey in preparation for the 16-week, 28-week and postpartum visits. Individuals can take the assessment multiple times as desired.
If a patient scores high enough to be "at risk" according to the EPDS, she will receive a digital alert encouraging her to reach out to her provider. Additionally, care coordinators will escalate high scores to the care provider's attention between appointments and reach out to patients to ensure they connect with their provider for timely care.
"These resources are important to ensure we deliver high-quality, timely patient care," Magaril said. "It's about supporting patients to keep them on track with treatment and care plans. Patients really love it, and our clinicians really appreciate the additional support as well."
Discussions about mental health during pregnancy don't occur frequently enough due to a combination of factors, which include patient hesitancy because of the stigma of mental health. Meanwhile, providers often have overwhelming demands on their time and may not have extensive training in integrating mental health discussions into patient visits.
On the patient side, Lifeline is working to normalize depression for women. By educating them with digital resources offering them the opportunity to complete periodic screenings at home, the organization is lessening the stigma.
"We've seen that sometimes patients feel safer and more comfortable taking the EPDS from the comfort of their home, instead of having an initial face-to-face discussion with their physician," Magaril said. "They know that if they score high and need help, the care coordinator will reach out to them, and they'll get the support they need."

As for clinicians, Lifeline is changing the paradigm where OBs feel like everything is on their shoulders.
"An important shift we are making with this program is that the OB doesn't have to do it all alone," Magaril said. "We can't continue to put the entire burden on the clinician. We are backing them up with additional resources.."
Magaril likens this new level of support to the concept of a village.
"It might be a little cliché, but when you are transforming care in meaningful ways, it takes a village," she said. "Often, you'll find the village is bigger than a specific practice, or a specific organization. That's why we value the partnership with Wildflower. They are a critical part of our village."
Providing additional support to patients between physician visits has proven to be a high-impact practice for Lifeline.
"We have already seen dramatic results from having digital support, backed by a care coordinator," Magaril said. "We've been able to intervene with patients who needed support during a visit with their provider, because of the information we had from the app and care coordinator. We've reached out to patients who weren't yet scheduled for their next visit because of elevated EPDS scores. The process works. Patients are taking the assessment, and they are comfortable speaking with the care coordinator. As a result, we are helping more women with maternal mental health needs, in a much more timely fashion."
Moving forward, Lifeline is also onboarding a collaborative care partner to offer virtual mental health services to patients. This service will be recommended to patients via the app and care coordinators, based on their EPDS score and provider referrals.
"Access to mental health services is a huge obstacle for patients in our region," Magaril said. "It's very hard to find a provider. The concept of delivering this support virtually works really well, and we are very excited to see more patients get the help they need."
For more insights on how Wildflower and Lifeline are partnering to drive improved support for maternal mental health, please contact us today.