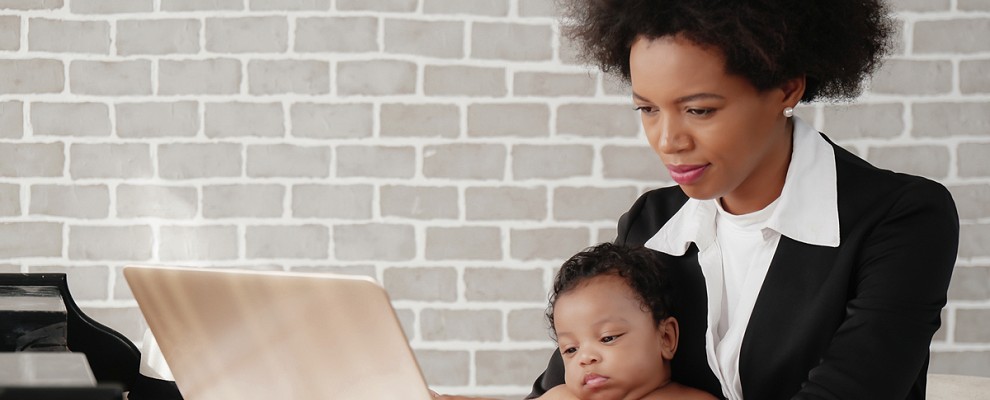 Driving Innovation in Women's Health for Employers – How Payer Organizations Can Lead the Way
As the great resignation and rising healthcare costs continue to apply pressure on U.S. employers, one of the most critical issues for organizations is how to respond more effectively to the health and well-being needs of women workers.
According to McKinsey's Women in the Workplace report, one in three women have considered downshifting their career or leaving the workforce this year, while four in ten have considered leaving their company or switching jobs. These stats are driven in part by the increasing difficulty of balancing demands of work and family during the pandemic. The majority of women serve as the Chief Health Officer of the home and are responsible for managing healthcare needs for themselves, their children, their partners and their aging parents. This adds considerable stress to the equation.
Meanwhile, the state of women's health is not ideal. Poor maternal health outcomes, unequal access to care, increasing inequities in the delivery of care and worsening rates of mental health needs are all taxing the system and making it harder for employers to retain talent and support positive health outcomes.
According to the U.S. Census Bureau, one out of every five women quits her job either before or shortly after giving birth. Employers are faced with a double-edged sword of trying to draw more of these mothers back to the workplace while also ensuring they have appropriate support in place upon their return.
To further complicate matters, employers must also have a plan in place for family planning on one end of the spectrum while also supporting women who are experiencing menopause. In fact, a UK study showed more than one million women had resigned their jobs due to menopausal symptoms. A separate survey found that 1 in 4 women experiencing menopause aren't satisfied with the support their employer provides.
As employers grapple with improving care and support for women at work, health insurers have a powerful opportunity to introduce innovative solutions for women's health. Companies want help. They are searching for answers. Below are three key priorities plans can help employers address.

Employers require an integrated platform to effectively deliver women's health benefits.
Working women want easy access to benefits, which means one place they can trust to connect them with the right content, tools and support provided by their employer, health plan, preferred providers and local community. They want comprehensive support for every age and stage. In other words, employer benefits have to grow and evolve along with a woman's family. Women also want resources to personalized, based on their health, their socioeconomic status, their preferences. They want to be seen, heard and supported on an individualized basis.
None of these desires are fulfilled by a collection of one-off resources and point solutions. The "app for everything" approach creates more silos and allows many women to fall through the cracks of care. It also runs counter to what women are asking for, which is personalized, longitudinal support for their entire family from family planning, to pregnancy to pediatrics to their general well-being.
The digital health industry posted record funding for solutions aimed at women's health in 2021, as total investment doubled year over year. Apps and digital tools for everything from fertility to menopause and in between enjoyed venture backing. There are more shiny toys on the shelves than ever. But how many of these further perpetuate silos, while disconnecting women from the support they receive from their insurer and preferred providers?
Plans must help employers by providing access to a platform that can align stakeholders, integrate point solutions and create a holistic, easy to navigate set of resources for women that actually moves the needle on healthcare costs, as well as patient activation and experience.
Employers need support transitioning to value-based care models.
More and more employers want to pay for higher quality outcomes, particularly in areas such as maternity care, which is a top cost driver for benefit plans. In fact, large employers are watching $1 out of every $5 they spend on healthcare be applied to services for new mothers and children, according to the Business Group on Health.
There is growing evidence that employers will circumvent their health plan to contract directly with providers for value-based initiatives if they don't feel the plan is acting with urgency to support their intentions. Employers are clearly at the breaking point when it comes to the burden of healthcare costs, and they are using their purchasing power to increase the velocity of new payment models and approaches that reward quality and pay for value instead of volume. Having the ability to come alongside employers and facilitate this transition in partnership with provider organizations is quickly becoming a business imperative for payers, particularly in the women's health arena.
Employers want to be ahead of key trends in women's health.
Employers are interested in innovation, both in terms of proactively addressing healthcare costs but also being seen as a place that values women employees by delivering holistic benefits that are women-centered. Harnessing the right technology, experience and thought leadership is critical, as is creating an effective incubator of new ideas and models. Women's health is a changing landscape. The shift to value-based care is real, as is growing interest in OBGYNs serving as a medical home for women. Payers who tap into the right expertise and offer comprehensive, creative and flexible solutions to employers will thrive in this new environment.