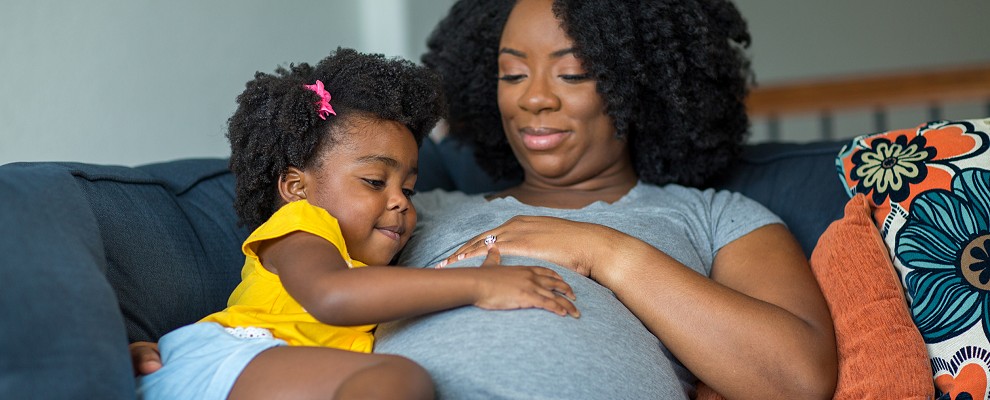 Embedding Equity-Based Metrics in Value-Based Care - An Opportunity to Improve Black Maternal Health
As an acknowledgement of Black Maternal Health Week, the following is an excerpt on health equity from valuebasedobcare.com, Wildflower's evolving collection of maternity-centric VBC insights.
The increasing focus on health equity across our system, and the accelerated adoption of value-based care models, are two priorities that are dependent upon one another for long-term success.
Value-based care has the potential to positively influence equity outcomes through contract and measurement design, enhanced data and better care connections. This is particularly important because factors related to health disparities, health equity and social determinants of health are critical in achieving outcomes within a value-based care program.
"Value based care facilitates equity through the redistribution of funds," said Bhairavi Parikh, chief operating officer for Wildflower. "If physicians can participate in the upside of value-based contracts where payment is based on outcomes, they will be able to focus on prevention and early detection."
Jenne Johns, MPH, a leading health equity and quality improvement expert, echoes Parikh's views.
"I really think we need more agreed upon accountability for improving health equity," Johns said. "This would include tracking and reporting on maternal birth outcomes by race, and where differences occur, developing culturally specific solutions to the issues at hand. I would love to see equity-centered goals as part of value-based agreements where both the payer and provider are aligned to move the needle on maternity. The environment is ripe for aligning maternity care and equity-centered goals."
Despite the clear link between equity and higher quality outcomes, including equity as a central part of the VBC discussion isn't happening as often as it should.
"Rewarding providers who close gaps in racial disparities would generate extraordinary improvement in outcomes, and in savings, but I'm not seeing a lot of equity based measures included in value based care contracts at this point," said Sara Teppema, a senior actuarial consultant specializing in value-based care models. "That being said, conversations around this topic are gaining momentum."
Dr. David Lagrew, executive medical director of women's services with Providence, St. Joseph Health, sums up the current state of health equity within the value-based care setting extremely well.
"None of us should feel comfortable with where we are as it relates to health equity," he said. "It's a terrible reality. It's also a quality metric that can be included in value-based design. It's something you can measure, something you should measure. I don't think anyone is really debating the need for greater equity, but we need to be better at developing solutions and applying them."
Despite the current realities, Johns sees hope in the near future.
"There's so much innovation and creativity waiting to happen. We just have not yet fully tapped into it," Johns said. "We have to make sure the solutions we develop are geared to meet the unique needs of each woman, ranging from messaging to imagery to language to cultural preferences. The more we address those differences, the more we can create better connections to clinical support and start to close some of the gaps in care based on racial disparities."
Are you currently examining the intersection of health equity and value-based care? If so, here are some key questions to ask during this process:
Do you have visibility into current disparities in health equity within your population?
What measures have you taken to close the gaps already?
What additional steps can you take to gain better understanding of equity disparities?
What equity-centered metrics can you include in program design to ensure improvements are financially rewarded?
For more insights on value-based care and the path forward, please visit valuebasedobcare.com