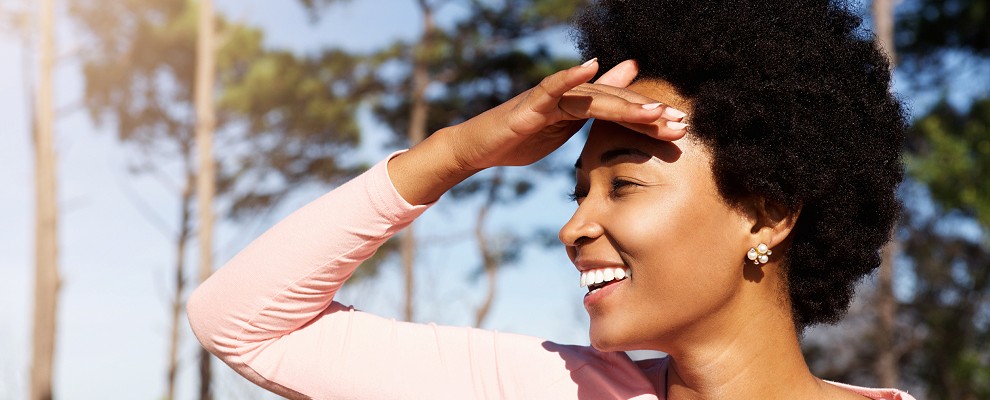 Five Questions from the World Health Care Congress - Wildflower's Views for the Future
As part of Wildflower's participation in the 2021 World Health Care Congress, we were asked five questions about the future of healthcare, and our role in it. We wanted to share our answers on the blog. Below are the highlights from our Q&A.

What is the most promising development in health care that you have come across, and why?
The most promising development in healthcare today is the shift we've seen toward virtual and value-based care. It's the silver lining of the COVID-19 pandemic. As an industry, we've known for a long time changes needed in both the way we deliver care and how we pay for it. The pandemic removed obstacles and generated momentum, both for technologies that can extend care beyond in-person settings as well as new financial models that better align incentives and reward quality. We have basically unclogged the innovation pipe in healthcare, and we have a very unique opportunity to make it better as a result.

How has your organization adapted during Covid times?
Through the pandemic, we have worked hard to evolve our capabilities to help our provider and payer clients respond effectively, while also empowering the end user with education, tools and intelligent connections. This has included deeper clinical integration with providers, the addition of virtual visit technologies and remote monitoring capabilities, expanded use of health advocates to help patients navigate the system and a deepening of our expertise to support our clients as they shift from fee-for-service to value-based care. We've also built upon our company's proven track record of engaging women and their families and keeping them on healthy paths between physician visits. Finally, we've engineered better ways to ensure that analytics can thread seamlessly into provider workflows to assist better care decisions in real time.

What do you feel are the key drivers of health care transformation?
We are on the cusp of powerful, positive changes in healthcare. There are four main keys to success as we move forward. They are all equally important.
First, this transformation must be provider-led. We have to empower clinicians and care teams to perform at their optimum levels. At the end of the day, they have the relationship with the patient and are directly delivering care. We need to properly equip them so they can proactively support patients.
Secondly, this movement must be tech-enabled. We have seen record levels of funding in digital health for the last several years. But we need to be better as an industry at deploying, integrating and leveraging these products and services. We are entering an era where a virtual-first approach to care is going to be the expectation.
All of these efforts must be focused on the patient. We always have to come back to the question, "Is this best for the patient?" As long as we continue to do what's right for the individual, we'll succeed as an industry.
Finally, we must be outcomes-based in our investments. This transformation should create real value. It should improve clinical and financial outcomes. It should improve the efficiency of care delivery. It should enhance both patient and provider satisfaction. Every dollar or minute we spend must be measurable and aligned with healing the system.
How do you think health care stakeholders can bring care closer to consumers/patients?
In order to bring, healthcare stakeholders closer to patients, we have to break down the historical silos between payers and providers. There has been a lot of talk about the need for this but far too little action. In the end, Wildflower has a vision of aligning all stakeholders around a woman and her family to provide personalized care at every age and stage of the family. Our platform effectively integrates providers, payers, employers and local community resources to simplify healthcare and make it far easier for every patient to navigate the system. Consumers are beginning to expect the same experience from healthcare that they enjoy in every other aspect of their lives. Collapsing silos and creating a simple, personalized journey for each patient would be a giant leap forward for our industry.

What motivates you to keep doing the work that you do?
Our organization's mission is growing healthy families. It's all we think about. To accomplish this mission, we have to better serve women, who are the chief health officers of families – representing decisions that account for the vast majority of healthcare spending in the US.
Women's health is currently at a crossroads. Our maternal health outcomes in this country are not acceptable. Neither is the lack of health equity we see across the system. But all signs are pointing toward a brighter future, where moms from all walks of life can be surrounded by exactly the right type of support, including full consideration of their physical, emotional and social needs.
We have an unprecedented level of optimism, both in terms of what we're trying to accomplish in women's health, as well as what the industry can do to improve how care is delivered to every American. This is a unique moment in time, and every day our team focuses on that truth to ensure we are acting with a sense of purpose and urgency.