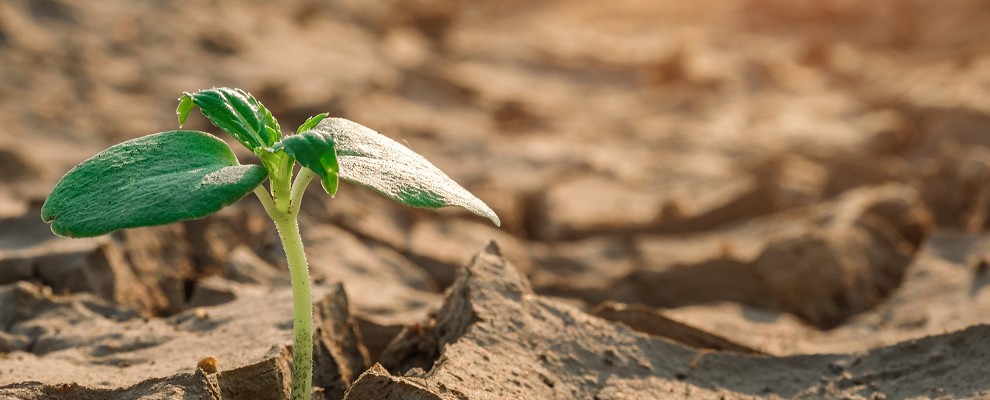 Maternity Care Deserts, OB Shortages and Yet Optimism Reigns. Here's Why We Believe in a Brighter Future.
From Chicago's south side to Buffalo, New York. From the rural southeast to Las Vegas and Los Angeles. The crisis remains the same. Maternity care deserts are everywhere, and the trend is worsening by the day.
More than 2.2 million women of childbearing age in the U.S. live in maternity care deserts, according to a report from the March of Dimes. And millions more live in areas with limited access to care. In fact, fifty percent of all counties in the United States do not have a practicing OB/GYN. More than 30 percent of all women must travel over 30 miles to the nearest delivery hospital.
The growing physician shortage that is plaguing the U.S. has specifically impacted maternity care. The American Congress of Obstetricians and Gynecologists (ACOG) has estimated a shortage of 9,000 obstetricians and gynecologist currently, while predicting we will have a deficit of 22,000 providers by 2050.
A separate study by Doximity also points toward a demographic concern with current providers that will add fuel to this fire. Their report found that nationally, 35 percent of OB/GYNs are 55 years and older. Meanwhile, less than 1 in 5 of the nation's OB/GYNs are younger than 40 years old.
"We have a lot of OBs aging out and retiring in the next five years," said Dr. David Lagrew, Executive Medical Director of Women's Services with Providence, St. Joseph Health. "We are far from unique. Physician shortages mean we have to be more efficient with the care being delivered."
As the number of providers dwindles, the expectations placed on practicing OB/GYNs are increasing. OB-GYNs are obviously the primary source of care to women during pregnancy and delivery. Increasingly, they are also serving in a primary care capacity while providing a wide range of support at every age and stage of women's lives. Additionally, the traditional fee-for-service model has created a scenario where patient volume prevents providers from delivering optimal patient care.
With fewer providers caring for more patients, while having to see more patients to drive practice revenue, it's not surprising that burnout is yet another threat to quality care. A 2017 report by ACOG estimated that 40–75 percent of Ob-Gyns experience some form of professional burnout (e.g., losing control, conflicting demands on time, or diminishing sense of worth). That has likely only been exacerbated in recent years.
In the short term, the COVID-19 pandemic created additional burdens on OB/GYN providers, but in the long-run it may be remembered as the catalyst for change that helped lessen the impact of the physician shortage.
The pandemic incited an explosion in telehealth and energized the value-based care movement, specifically for maternity care. As a result, we have an opportunity to make transformative changes to the way we deliver care that can extend and protect precious and limited clinical resources. But the road ahead is challenging. We must help providers care more effectively for the patients they currently see, while also creating the opportunity for providers to extend care to those who don't have adequate access. We must do this against the backdrop of less than desirable maternal health outcomes and unacceptable discrepancies in health equity.
Despite all the dark clouds, the future can be incredibly bright for maternity care. Technology is available to fully equip OB providers to work with patients remotely while also supporting and monitoring them between visits. We have the analytics to proactively assess risk so that high-risk patients receive focused care while lower-risk patients are empowered to self-manage. We have personalized content and decision support to ensure that providers practice at the top of their license while helping patients more efficiently navigate to the right tools and support. All of these innovations help reduce provider burnout, improve quality of care and free up bandwidth to see more patients.
Here's the catch. This bright future requires a better approach. Specifically, it requires the sustained momentum of value-based care models that facilitate and reward the delivery of high-quality care to all patients. These models align incentives, create opportunities for innovation and encourage and facilitate the adoption of digital health technologies that are necessary to counteract the clinician shortage we're facing.
Value-based care is not a silver bullet. We still have to solve for how we rebuild the OB/GYN provider workforce and how we reduce the number of women who find themselves in maternity care deserts. That being said, value-based OB care does fundamentally improve our collective ability to improve maternal health outcomes, health equity and overall access to care.