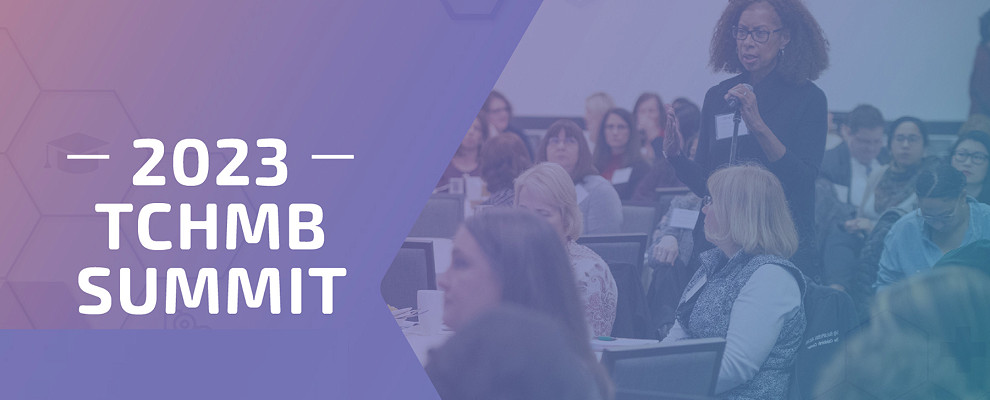 Overcoming SDoH Needs to Support Healthy Mothers and Babies: Key Priorities for the Future of Maternal Health
Texas is a challenging place to have a baby. In the past decade, more than 20 rural hospitals in the state have stopped delivering babies. More than half the state's rural counties don't even have an OB-GYN. Texas also has some of the lowest income eligibility limits for Medicaid, which can be a barrier for women in need.
Despite these very real challenges, there are truly amazing caregivers committed to providing the best care possible for women across the state.. I recently had the privilege of meeting many of those healthcare heroes at The Texas Collaborative for Healthy Mothers and Babies (TCHMB) 2023 Summit. With an agenda focused on Social Determinants of Health (SDoH) and how they impact maternal and neonatal health outcomes, this event covered some very important ground.
TCHMB is a collaboration of over 150 healthcare providers, scientists, hospitals, state agencies, advocates and insurers whose goal is to design projects, collect research data, develop strategies, and evaluate plans to improve birth outcomes in Texas. Each year, these stakeholders come together for an annual summit to share insights and collaborate on new solutions to move maternity care forward.
Women with significant SDoH needs are an extremely meaningful cohort of mothers that deserve our attention. We know that without helping these women overcome their social needs, we can't expect them to effectively engage in clinical care and experience healthy pregnancies. With this truth squarely in focus, there were so many great ideas and experiences shared during our time together in Austin. Below, I've compiled my list of key takeaways from the summit. These are priorities we must collectively address to improve outcomes for our most vulnerable mothers.
Engaging Early
We are missing an important window to effectively support women due to lack of access and lags in Medicaid approval for new applicants. Women are finding it difficult to get a first appointment prior to 13 weeks, and for those whose pregnancy triggered their initial engagement with Medicaid, it can take time for coverage to activate. It's a well-documented fact that the first trimester is a critical time to set the course for a healthy pregnancy. Finding ways to offer support, like health advocacy and virtual services, to these women while they are onboarded to Medicaid should be a focus.
Empowering Change
When patients are not adherent to care plans, it is often because they don't understand the WHY. Whether it's health literacy or language barriers, patients are often not fully informed and in some cases very confused when interacting with the healthcare system. In addition, providers are limited to the amount of time they have to spend with patients, so the verbal instruction they can share is limited. Patients want to be engaged, but they need to be empowered through education, supportive tools and access to resources.
Solving Problems
Patients are trusting care teams when they respond to questions around SDoH, with the belief that they will be referred to resources. These situations are very real and very personal, so it's important that the follow up is actually happening. Often times, issues and obstacles get documented, but without adequate solutions being presented back to the patient. Assessing SDoH needs is important, but the follow up needs to be there.
In many cases, home health case managers play an important role here because they are able to see patients in their daily surroundings and offer solutions to the problems they are facing. However, these home health resources are hard to come by, so how do we use technology to expand their reach and extend their expertise?
Coordinating Care & Community Connection
Care coordination and navigation are two of the greatest needs when it comes to improving maternal health outcomes for vulnerable and underserved women. Patients who have high SDoH needs are typically migrating among providers and care venues and experiencing the healthcare system in a very fragmented way. We have to connect the dots and better coordinate the care these women receive.
Additionally, there remains a huge disconnect between clinical care and community resources. Community programs are often grant funded, which means providers may not be completely familiar with these services. We need solutions that can connect and create continuity of care.
Targeting Risks
We must pay special attention to the specific conditions and health risks that most dramatically impact maternal health outcomes. The Texas AIM Bundles initiative is a great example of this in action. A collaboration between the Department of State Health Services (DSHS), the Alliance for Innovation on Maternal Health (AIM) and the Texas Hospital Association (THA) is helping hospitals and clinics carry out maternal safety projects. These projects, or bundles, focus on specific maternal health challenges, including obstetric hemorrhages, opioid use disorder and severe hypertension. There are additional Bundles on the horizon.

At Wildflower, we are actively working to offer solutions and support for each of the areas listed above. This summit was a powerful reminder that the work we are investing in every day is meaningful and impactful. If you want to learn more about how we are helping health plans, health systems and OB-GYN practices support women with SDoH needs, we would love to connect. Contact us here for a 1:1 consultation.