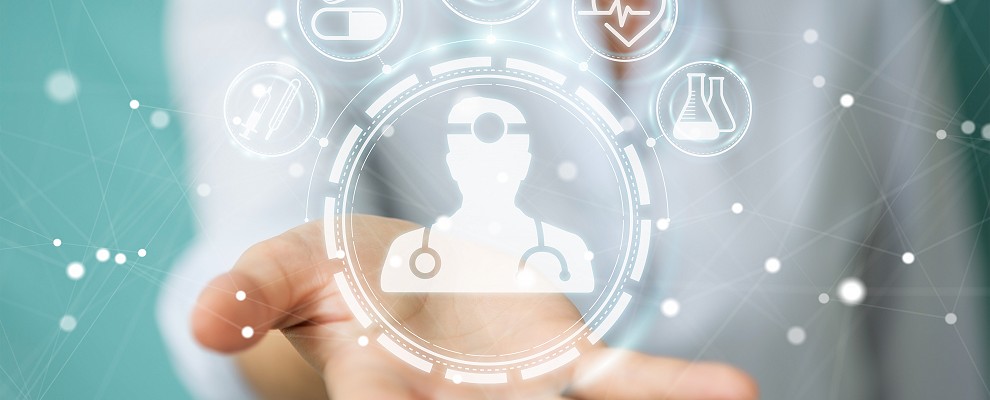 The Diagnosis for Digital Therapeutics: Opportunities and Potential Obstacles for Healthcare's Hottest Trend
Digital Health, Health Innovation, Health Navigation
It's well-worn news that digital health continues to surge, whether you are gauging adoption, innovation or capital investment. According to Rock Health, digital health companies raised a total of $4.2B across 180 deals through the first half of 2019. At the current pace, we might see this year's activity top 2018's record-breaking funding totals.
Within the broader digital health landscape, there is one specific set of solutions generating an incredible amount of attention as of late: digital therapeutics. As such, we wanted to take a deeper look at the opportunities, and potential obstacles, for these interventions.
According to the Digital Therapeutics Alliance, digital therapeutics (DTx) "deliver evidence-based therapeutic interventions to patients that are driven by high quality software programs to prevent, manage, or treat a broad spectrum of physical, mental, and behavioral conditions." DTx use cases include depression and diabetes, just to name a few.
These interventions are considered an independent category of evidence-based products and are distinct from other "pure-play adherence, diagnostic and telehealth products," the DTA says. In a phrase, these are "apps that work like medicine".
Some researchers suggest the global market for digital therapeutics will hit $9.4 billion within the next decade, while others raise the bar as high as $32 billion. One thing seems clear. Pretty much everyone expects digital therapeutics to be big business. Really big business.
It seems patients and physicians agree. A recent PWC report found that more than half of patients are willing to use digital therapeutics and that 56 percent of physicians have brought up the potential for a digital therapy as an option for patients.
Like most digital health pursuits, digital therapeutics promise higher engagement, more convenient access, more efficient delivery of care and better overall clinical and financial outcomes. At Wildflower, we believe that digital therapy is a powerful companion to traditional medicine. We see why everyone is excited about digital therapeutics. They should be. But this is also a good time to consider some obstacles facing the DTx movement and how to best address them.
Challenges Do Exist
A McKinsey report highlights a few short-term obstacles facing digital therapeutics. First, digital therapeutics as a segment is often "not distinguished from the digital health and well-being market, which includes anything from sleep trackers to fitness apps." The Digital Therapeutics Alliance is hard at work to tackle this issue. In the short term, payers, providers and employers need to carefully evaluate solutions that are branded as DTx.
Secondly, McKinsey noted that incentives for providers, payers, and pharmaceutical companies to adopt digital therapeutics are not yet well aligned. This will happen with time, especially as these solutions prove to deliver value to the system and all its stakeholders. According to PwC, new data sharing and payment models will soon be established to "integrate these products into the broader treatment arsenal and regulatory structure for drug and device approvals."
Back to the Bigger Picture
But there's one more major aspect to digital therapeutics that should be an ongoing discussion. As the industry grows more excited about the potential for these solutions to improve health outcomes, now is the time proactively eliminate an unintended consequence: more silos in healthcare.
Digital therapeutics are powerful point solutions with specific goals. That's the power and, potentially, the problem with the DTx movement. Organizations that rush to deploy digital therapeutics without considering where they fit in their digital health roadmap will find themselves further fragmenting the care experience for the consumers they serve. The digital health boon itself is still a relatively recent development. Many organizations have been strategically engaged with digital health initiatives for three years or less. So, the likelihood that digital therapeutics are being launched into healthcare enterprises without strategic backing is not an unlikely scenario.
If your organization is considering digital therapeutics as part of the digital health mix, make sure you have a broader strategy in place. Know where digital therapeutics fit on your digital roadmap. Plan for how you will integrate them into the overall patient experience and how you will help individuals easily navigate to, and from, these interventions as they manage their overall health.
As a company that delivers both point solutions and enterprise platform solutions, Wildflower has invested a great deal of time helping enterprises align their various programs and resources to simplify the experience for consumers and more intelligently connect them to the right care at the right time. If you are interested in learning more about our take on digital therapeutics and how to integrate point solutions into a powerful digital health engagement strategy, please contact us here.
Are you offering digital therapeutics within your enterprise? If so, what steps have you taken to avoid introducing new silos into the patient experience?