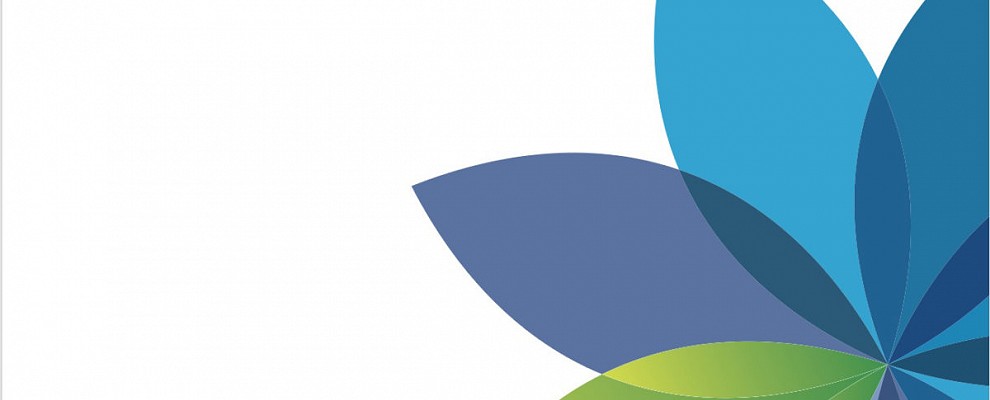 The Hardest Question for Emerging Healthcare Companies: Explaining Who You Really Are
In this blog, we will attempt to answer an important and almost impossible question. What is it that you do here at Wildflower? One of the most difficult tasks for an emerging brand in the healthcare space is to clearly define what you do and to specifically quantify your value proposition. It's a fine line between relying on industry jargon to place your company in an existing category and using fresh language that distinctly articulates who you are. If you go too far to try and fit in, you risk being lumped in with a bunch of existing solutions and categorized in a space that doesn't entirely represent the innovation you are bringing to the market. If you go too far to stand out, you risk placing yourself in the blue sky category where there is no budget or fully-developed business case. So, do you want to look like a "me too" or do you want to future trip? That's the choice. If you do a bad job trying to strike the perfect balance, no one will pay attention to you. If you do a masterful job, you will be immediately copied by your nearest competitor. Again, it is easy to feel like this is a no win situation.
A Simpler Time
When I founded Wildflower Health, it was easy to explain what we did. I had just experienced the healthcare system up close and personal with a high-risk pregnancy, and I knew there was a better way to support expectant moms. I founded Wildflower, and we created a mobile maternity app that helped women have healthy babies, digitally guiding them through their pregnancy journey, identifying risk, and connecting them with personalized care. Since then, we have contracted with organizations that cover nearly 50 million Americans and have grown from a pregnancy application into a digital solution that addresses evolving needs, from family planning to pregnancy to pediatrics and beyond. This growth and evolution eventually led to a minor identity crisis for us.
Are we a pregnancy solution? Are we a women's health company? Are we a wellness company? Are we a health engagement company? Are we a health navigation company? Are we mobile? Or should we say digital? Do we have a personalization engine or a client configuration tool? Are we an app? A platform? Enterprise software?
At the end of the day, we are all of those things, and more. We are a unique combination of capabilities and are uniquely positioned to create new connections and better outcomes in healthcare. Sometimes, I feel like Napoleon Dynamite introducing his Liger drawing. For those of you who haven't seen the movie, this animal is Napoleon's creation: a combination of a lion and a tiger. Other times, I feel like I'm standing in front of the Bobs from Office Space, struggling to answer the question, "What is it that you do here?" Quite frankly, we have spent too much time and energy as a company trying to articulate who and what we are. And it's not because we don't have a clear strategy, or that we don't know what we want to accomplish in this space. It's because it is impossible to communicate the essence of who you are in a paragraph or less, at least in the crowded, complicated world of healthcare. So, let me attempt to share who we are and what we do in a slightly longer format.
The Longer Story
We are all about empowering the Chief Health Officer of the Home, which typically also carries the title of "mom."
We create a single trusted access point to healthcare, helping moms navigate the system to find exactly the help her family needs, when they need it most.
We do something completely unexpected in healthcare. Instead of creating one more silo, we consolidate by integrating the resources available to consumers. In fact, our platform:
Delivers personalized information for fertility, pregnancy, pediatrics, NICU, women's health and eldercare, all in one seamless digital experience.
Manages the evolving needs of moms, dads, kids and aging parents, all in one seamless digital experience.
Offers individual users access to benefits and resources from their health plan, provider, employer and local community, all in one seamless digital experience.
We work closely with our clients, amplifying the impact they have by creating connections between the consumers they serve and the resources they have to offer.
Our platform is able to integrate a wide range of client solutions and marry those with personalized insights for each individual user to create a truly one-of-a-kind experience.
We are committed to growing healthy families. At the end of the day, we are a mission-centered, purpose-driven company that wants to give back and do good. Try saying all of that in one sentence, or one paragraph. We tried. We failed. It's not that simple.
The Shorter Story
To put it plainly, we are charting new territory in healthcare. Never before have consumers been able to access one integrated view of available benefits from health plans, providers and their employer. Never before have they had simple access to the right tools at the right time. Never before have our clients been able to effectively engage and connect with the consumers they serve using a consolidated digital platform. So after months of wordsmithing and whiteboarding, here is our best attempt at synthesizing our identity into one paragraph:
Wildflower empowers women and their families to confidently navigate and access the care they need, when they need it. By deeply integrating our technology into healthcare and personalizing the user experience, we help the entire healthcare ecosystem meet the expectations of today's consumer, driving a meaningful impact on health for entire families.
It's not bad. And it's not perfect either. As Wildflower continues to grow and evolve, our elevator pitch will too.