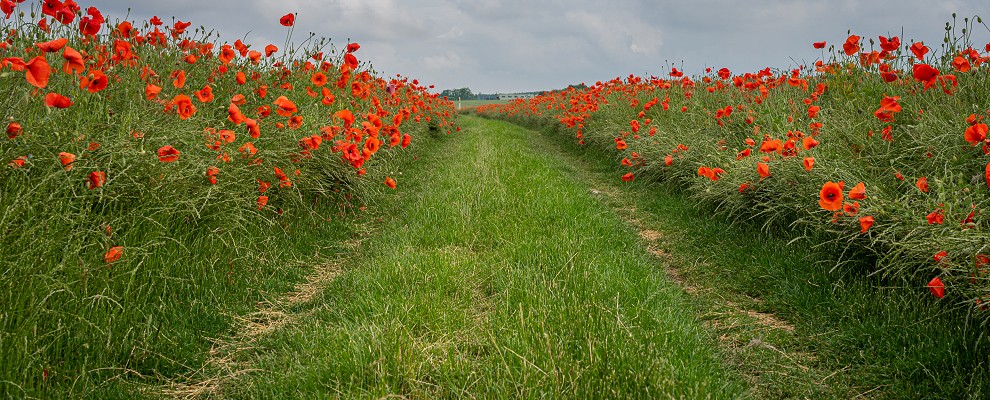 The Path Forward for Virtual Care, Digital Health and Strategic Provider Partnerships: An Interview with Regence BlueShield
Digital Health, Health Innovation, Health Navigation, Maternity
Julie Lindberg is the Vice President of Clinical Services at Regence, where she oversees teams across the health plan's four-state footprint, including: clinical service operations, utilization management and care management. We interviewed Julie about Regence's response to COVID-19 and future plans for supporting members through digital health solutions and virtual care.
How Has the COVID-19 Pandemic Impacted Regence's Strategic Priorities?
Our strategic priorities have not changed. The pandemic slowed us down momentarily as we went into emergency response mode. However, in many ways, our overall objectives have been accelerated during this crisis. The pandemic has shown that we need better consumer facing solutions for healthcare. We need to make it easier, portable, affordable, actionable. It also demonstrated how important it is for us to be good partners with our providers. This crisis has reminded everyone of the key role they play. Without our provider partners, our members don't get the care they need.
How Has Regence Responded to the Pandemic? What Steps Have You Taken to Ensure You Are Effectively Supporting Your Members?
We've responded to the pandemic in phases. In the first phase, we had to address immediate needs and make sure we were keeping the lights on and the doors open. At the same time, we had to ensure we were caring for our employees and successfully transitioning to a work from home model for colleagues as appropriate. The focus was on maintaining member access to services and establishing operational stability with our team.
In phase two, we addressed a variety of communications needs for members, providers and customers. There was a lot of content needed, and everything was changing daily. We made quality information available through various channels for all our stakeholder groups. During this phase we also built an algorithm to identify members who had been impacted by COVID-19. Anyone who was positive, or presumptively positive, for the virus received an outreach call. People were really scared, especially in the early stages of the pandemic. This outreach was really well received by our members.
We also supported providers in setting up telehealth and identified new areas where we could try virtual delivery of services, such as partial hospitalizations. Finally, we did a lot of work in our pharmacy area, balancing the need for streamlining coverage with protecting against increases in misuse. Specifically with opioids, we had to decide how to improve access while still keeping patients safe.
In the third phase, we've been focused on re-opening and supporting providers in re-opening. We've been addressing the future of virtual care and determining which of our short-term strategies should be extended. We see a great opportunity to use recent adoption as a catalyst to advance telehealth strategies and integrate them into population health efforts. So we want to maintain the current momentum.
Do You Believe Virtual Care Will Play an Increasing Role Moving Forward with Your Members?
With COVID-19 many members have faced difficult decisions about what risks they should take in seeking care versus delaying it. You don't want people who need help delaying care. We've had to challenge assumptions to determine what should remain office-based versus safely delivered at home. This line of questioning is not limited to the pandemic.
Using virtual care to move beyond geography and bricks and mortar environments will create endless opportunities to better serve our members.
If you think about members in rural communities who have to travel for services or those with limited mobility because they have two other small kids at home or unreliable access to transportation, it's clear that we can do more virtually to create better access. Here's another example: a Spanish-speaking mom in one part of the state without access to local providers who speak her language. With the increased adoption of telemedicine, I think in some areas, specifically mental health, we could come out of the pandemic with better access than what we had before the virus.
I also see a powerful new model forming. The historical approach in telemedicine was to rely on third-party vendors for the delivery of virtual visits. There are companies who provide quality services, but they are still disconnected from the primary care provider and a patient's medical home. COVID-19 has encouraged, and in some cases forced, office-based providers to develop their own capabilities for delivering virtual care. If we can merge the convenience of telemedicine with the ability to promote and maintain the relationship patients have with their existing providers, especially for members who are chronically ill, that would be the best of both worlds.
How Do You Pay For Telehealth Services Moving Forward?
This is a big decision point. In the short term we paid at parity with office visits, which was supportive in keeping providers afloat. Should we continue to pay at parity? We're evaluating the most appropriate price point, based on the data and if care is comparable virtually versus in-office. We are also developing a telehealth clinical strategy to evaluate how we use a telehealth method of delivery to improve health outcomes for population segments such as members living in rural or underserved communities. We are continuing to pay on parity through the end of September 2020. This gives us some time to look at the outcomes and make data-based decisions.
There are lots of technologies and digital health tools you could invest in to accomplish your goals. How do you evaluate which solutions are a fit for Regence?
When we are evaluating a new technology to deliver care, it has to improve access, maintain or improve quality and should make care less expensive overall for members. You probably recognize these factors as the Triple Aim. When I'm considering a new solution, and the company is showcasing all the bells and whistles, I ask those three questions. Convenience without improving outcomes is of no interest to us. If it's convenient and improves outcomes but adds cost to the system, it doesn't work either. People already pay too much for healthcare.
It's also important how providers interact with the new technology. The experience must be good, but even more important is the ability to integrate with providers and be adopted by providers. If the technology doesn't support the primary care provider or specialist who is in charge of the patient, it just further fragments care.
In the case of pregnant members, it's important to engage and coordinate with providers during pregnancy and postpartum. If the technology is operating outside the care plan of the provider, it is further fragmenting care. We always have providers in mind when we are looking at new solutions, because we want to complement what they are doing already.
Solutions like Wildflower that are well connected with providers and understand the importance of supporting clinical workflows will be the ones who succeed long-term in this space. Solutions that try and operate outside the healthcare ecosystem will fail over time, or they will bend back toward integrating with the healthcare ecosystem in order to survive.
Regence and Wildflower Have Partnered to Deliver Digital Health Support to Your Members. Why Did the Health Plan Engage with Wildflower?
There are many ways health plans can intervene and offer support, but we are always trying to offer services in ways that don't add excessive costs, while reaching people the way they want – i.e. available and present without being intrusive.
With Wildflower, we can deliver education and access 24/7. So if a member wakes up at 3 a.m. and wants reputable information about a health issue, it's available and accessible without us having to staff an around-the-clock team of labor and delivery nurses who are waiting for those 3 a.m. calls. It also extends the resources we have available for high risk members. Digital connections help triage lower risk needs so we can work more intensively with members who have urgent demands. It's easier to identify and engage members at the right levels with the right resources at the right times.
We also value the partnership with Wildflower because they are always responding to the next opportunity to deliver care differently. We were impressed with their new offerings to support virtual visits and remote monitoring, launched in response to the pandemic.