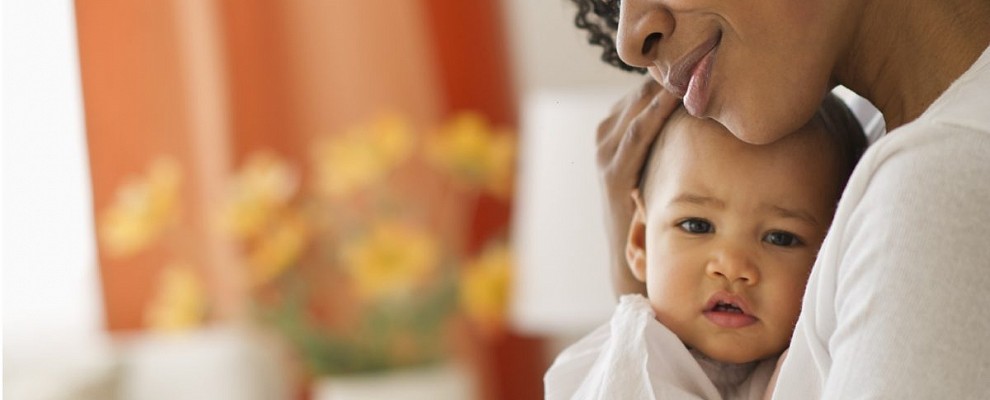 How Dignity Health Is Responding to the Clinical Challenges of Maternal Mental Health
Digital Health, Health Navigation, Maternity
GUEST POST By Barbara Sheehy, M.S. Enterprise Project Manager for Maternal Mental Health Dignity Health In the United States it is estimated that, at minimum, 15% of pregnant and post-partum women – and an even higher percentage of women of low socioeconomic status – experience anxiety, depression or psychosis. If left undetected and untreated, these conditions can lead to serious health risks for the mother, can negatively affect the mother/child bond and the child's long-term health and ultimately, can be devastating for families. New California legislation will require maternal mental health education, screening and referral for services to be provided in some settings.
Acknowledging the Issue Early
At Dignity Health, we deliver 56,000 babies each year in our 29 hospitals with maternity services. We've committed to being at the forefront of maternal mental health in the three states we serve – Arizona, California, and Nevada. In 2016, we established maternal mental health as a priority patient care initiative. We designed and implemented a system-wide approach to improve the identification and management of pregnant and postpartum women with anxiety and depression. With support from Academy Health, our system began developing a pilot screening and online referral program at Marian Regional Medical Center in Santa Maria, CA. The David and Lucile Packard Foundation was interested in using technological tools to help increase women's awareness of perinatal mental health. Later that year, we received a grant from the foundation to enhance Dignity Health's my baby. smartphone app, a partnership with Wildflower, which comprehensively supports healthy pregnancies and now integrates mental health as an important part of women's health. We developed maternal mental health content for the app because Wildflower had already curated a vast majority of the app content and functionality – and had the ability to amplify our existing resources and maternity programs. We also needed a conduit to make screening tools available to a broader audience. Plus, we hoped we could share our expertise and help enhance the maternal mental health approach for other systems across the country who were partnering with Wildflower.
A Digital Screening Tool for Maternal Mental Health
The partnership has been a win-win for both parties. Dignity Health worked with Wildflower to develop new maternal mental health content that includes the Edinburgh Postnatal Depression Scale (EPDS), a screening tool that enables pregnant and postpartum women to gauge their anxiety and depression levels and share results with their provider. The numbers have been significant: Of users who take the survey 92% complete it, and 46% of these have been identified as possibly having minor or major postpartum depression. A dozen articles in the app educate pregnant and post-partum women about emotional wellness, anxiety, depression and the feelings that come up during and after pregnancy. The content explains the difference between hormonal and biological causes of depression and dealing with the pressures of being a new parent: returning to work; societal expectations; sleep deprivation; conflict with your partner; fear of messing up. There is content for partners, as well: changes in the relationship; feelings about your own identity; what to look for if your partner is experiencing signs of depression. In addition, the content links to providers and other mental health resources. A mom can read an article, admit she can't do it alone and find a nurse, a program such as a new mom support group, or a national hotline (e.g., Postpartum Support International). When a woman has anxiety or depression, not only does it have an impact on her, it can have a significant impact on the infant and the whole family. We're putting a tool in her hand that gives her access to clinically vetted information that will point her in the right direction.
How Has This Digital Investment Benefited Dignity Health and Its Patients?
As new maternal mental health requirements come into effect in California, the my baby. app offers a user-friendly means of providing education, screening and resource information to women and families. Most important, our digital investment helps us to address one of the most significant challenges – the stigma of mental health – and make seeking help a normal part of maternity care. Development of the my baby. app is one of a number of ways that we are trying to increase women's awareness of their mental health during their pregnancy and postpartum period. We want to empower them with knowledge: to know the signs and symptoms, to screen themselves, and to know who to reach out to if they're having difficulty. This is a critical need and we will continue to commit to it.